Coronavirus: Message from the practice
A Message from Yealm Medical Centre:
We would like to thank all of our patients for their support and understanding in these challenging and unprecedented times. We appreciate that you have had to get used to us interacting with you in different ways via telephone and video link in a very short space of time, as well as having to queue outside in order to collect medications from dispensary. Thank you for adapting to these measures in good humour and for continuing to respect all of our staff who are working hard to be there for you when you need us.
In particular, we would like to say a huge thank you to the teams of volunteers from every village that we serve, and to the coordinators of these teams, who are working hard to ensure that medications, food, and other essential supplies are reaching the most vulnerable members of our community. We feel truly humbled by the community response.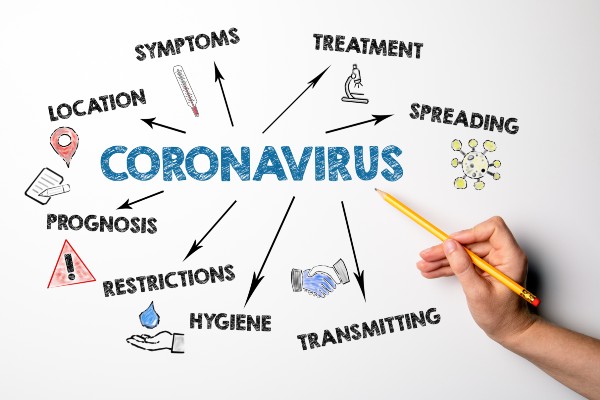 Finally, please continue to follow the government advice and stay at home. Together we can beat this infection, remain safe and healthy, and get back to normal as soon as possible.
Thank you to you all!
IMPORTANT: PLEASE READ
We have moved to a telephone consultation system for the GPs to deal with both routine and urgent enquiries. The doctors will then make arrangements directly for patients who need to be seen face to face after this.
Any patients who need to be seen with respiratory symptoms will be asked to stay in their car until the time of their appointment, and then escorted through a different entrance to ensure that the main waiting areas are kept clear of risk.
We are changing routine chronic disease appointments with the nurses to telephone calls. By definition these patients are at higher risk of developing complications if they contract coronavirus and we want to minimise this risk. If a matter comes up from this appointment that potentially needs face to face review this will be arranged directly with the patient.
We are contacting all patients who are booked in for routine nurse and HCA appointments that can't be managed over the telephone (for example blood tests and dressings) the day before to check they don't have any symptoms of concern and rearranging these appointments if necessary.
Please click the Coronavirus button on our Home Page for more information, or go to the
NHS website for up to date advice here
Current 'at risk' guidance on the government website here
Follow this link to get an isolation note