Get a GP Appointment faster with Anima
Yealm Medical Centre have teamed up with Anima to improve the way you access GP appointments.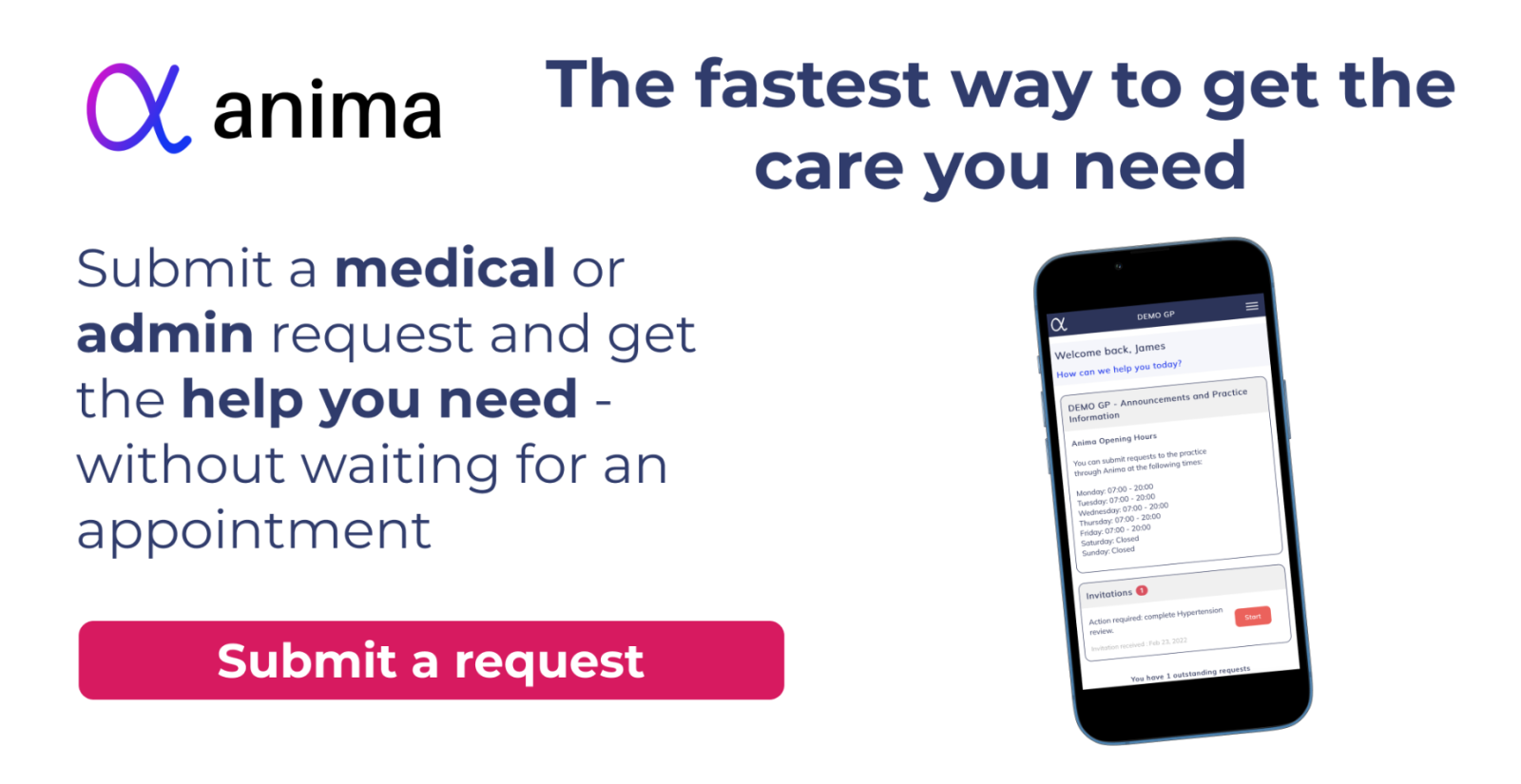 We are pleased to let you know about a new way to book your appointment. We have introduced 'Anima', a new system which allows us to make sure you get the support or appointment you need, at a time that is appropriate and safe for your problem. This is in direct response to new government guidelines.
All acute queries now come through Anima, rather than via the phone lines. This avoids you needing to queue on the telephone and will keep lines free for those who do not have internet. You're able to ask us about anything from a health problem, a medication question, prescription request or even with forms that you'd like us to complete. By completing an Anima request yourself, it also means you can keep your problem private as you won't need to explain it to our receptionists.
It helps us make sure everyone who is trying to get help and support get it by the right person at the right time. When we understand your problem better, we're able to advise you on the best way to get help. Whether this is from the community pharmacist, the opticians, or the dentist. Or whether it's to give you a choice of appointments, here at the surgery with our variety of highly trained clinical staff. This may be with our pharmacist, our in house first contact physiotherapists, with our nurses or healthcare assistant and of course our GPs.
More information is available on the 'Anima' website.The new system enables the practice to deal with your problems or queries in a more structured way. It also enables us to provide clearer responses due to the way that Anima builds the responses as we perform actions. These responses are safer as it will be secured behind a log in.
This is a totally new way of working for us and we know it will be very new for you too.
Please be reassured that our fantastic reception team are able to support anyone who is having difficulty with the website and the form, or who doesn't have the internet.
We would also like to ask for your patience whilst we change to 'Anima' as we know that with anything new, there may be some teething troubles. Please bear with us!
We have listened to patient feedback and hope you find 'Anima' easy to use. We are really excited about this change and hope it improves your experience of care with us.
Extra benefits to me as a patient?
As a patient you will benefit from the following:
- You will be  able to log on to see the status and outcomes of your current and past requests.
- You will be asked questions to find out more about your problem, to help us better understand how urgently we need to help you (asked without medical jargon)
- You will be able to use Anima in a number of languages to make it easier if English isn't your first language
- Your medical records will be more complete for the future
- The advice you get from us will be clear and you will be able to read it again if you didn't take it all in at once
- You will receive a text message and email to let you know when the practice has responded (no more missing emails in the junk box).
- You can provide all the information that the practice needs without waiting on the phone